We need to survive to revive, is the new mantra now. The spread of nouvel coronavirus has got the world on its feet with economy plummeting across the globe. A crisis which no one had expected at the beginning of 2020, and a world where business were expecting to scale new heights. The strategies made for the year are now gathering dust, and Strategists & Economists are looking for new hopes of revival.
Pandemic has buried the economy down to subsoil, and when all of this gets over, the first prime focus would be to come out to the foreground and make money to make ends meet for every Hotel. Believe is what keeps us going and a hope that there's a light at the end of the tunnel. And that light has started showing up in China, it is on its journey to recovery as per the latest news on https://www.chinatravelnews.com/article/136898
In Beijing, daily occupancy sat around 10% for the most of the first week of March but climbed as high as 21.6% on 28th March.

"We're seeing green shoots in hotel occupancy figures, but we must stress that these are only early signs of a recovery that is likely to develop slowly," said Christine Liu, STR's regional manager for North Asia.

https://www.hotel-online.com/press_releases/release/str-mainland-china-hotel-industry-shows-early-signs-of-performance-recovery/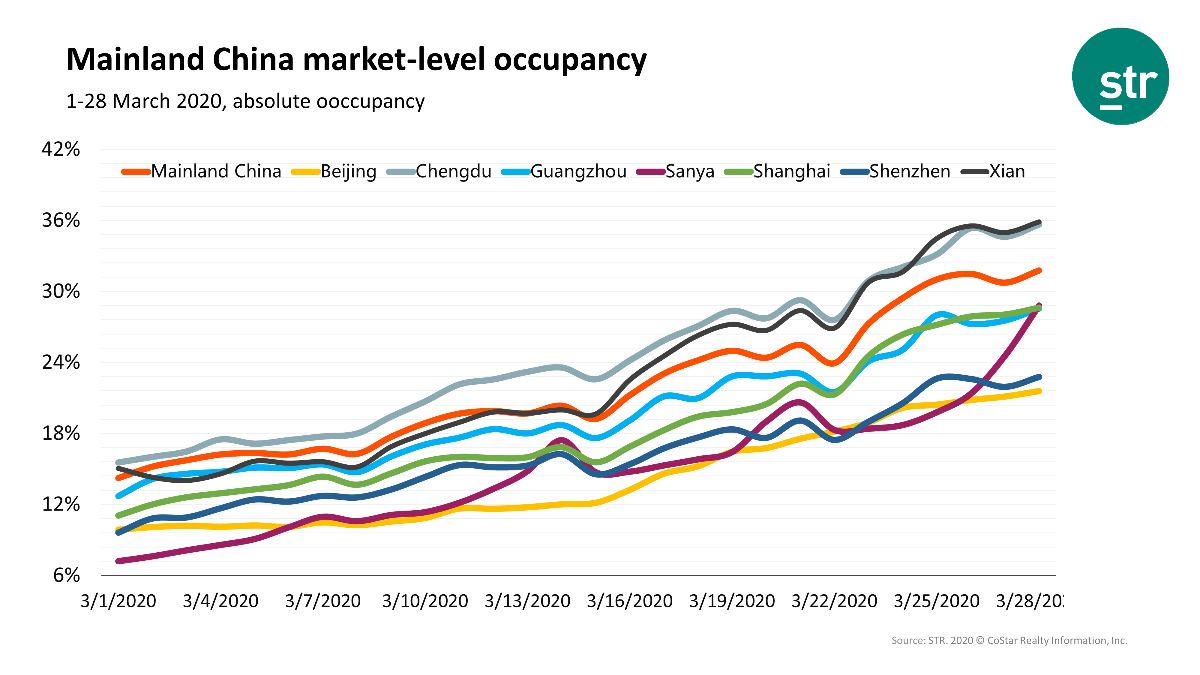 Hotels have started to reopen in China and it leaves us with a hope that business will recover and come back to its normalcy in due course of time. Though things will not remain the same what they were four months back. Hotel operating costs will see an increase in their CPOR, Operating Supplies and Payrolls. These costs can be attributed to awareness on the importance of personal hygiene and importantly the psychological fear of the coronavirus that will continue to linger around for rest of the year, and eventually these costs will either disappear or will become a part of running operations hygienically.
Let's see how its going to hit our Hotel P&L and under which heads.
Cleaning Chemicals
It's not a new introduction to the P&L, however the frequency of sanitizing will see a considerable increase. Clean hands touching a dirty surface, negates the effort. Surface cleaning which ideally has a frequency of an average of 4 – 6 hours, will now come down to 2 hours, approximately 200% increase in consumption. It is estimated that average cost of stocking up a Hotel with sanitizers and cleaning chemicals focused on coronavirus mitigation for 30 days is approximately in a tune of INR 40,000 and above. Below listed are few examples of how it will increase.
– Usage of disinfectant on wiping cafe tables will be a must.
– Front Desk counter will have to get disinfected every two hours.
– Luggage belt on the scanner would have to get disinfected every 1 hour.
– All door handles will have to get disinfected every 2 hours with disinfectant wipes.
– Elevators buttons will need to get disinfected every 4 hours and much more.
Cleaning Supplies
Cleaning certainly requires tools and other resources to complete the cycle. Increase in frequency of cleaning will reduce the longevity of the tools & equipment's. You have to increase the supply of cleaning cloth, microfibers, mop refills, spray bottles, etc.
You may also consider PPE getting added to this list like masks & gloves. If you have an approximate of 50 or more associates across all Guest Facing areas including Housekeeping, Front Office, Engineering & others in the Hotel, imagine the cost.
Cost of Mask @ 10 x No of Associates @ 50 x 30 Days = 15,000 just got added to your P&L
Guest Supplies
Hand sanitizers is the latest addition to this list. Every entry point to the public place will now see a small signage "Help Us To Keep You Safe – Sanitize Your Hands Before Entering" with a bulk bottle of Hand Sanitizers.
Have you already started visualizing the areas in your head – Hotel entry point, Cafe entry point, staff entry point, Gym entry point, Swimming pool entry point and every other public place that you have. However, it's an individual operator's choice how would they want to address this.
Health Check-Up & Vaccinations
Employment health check-up is a mandatory norm and bi-annual check-ups for Food Handlers is a cost, eventually hitting your PTEB costs. As a precaution and remedy to threat in future, Hotels would have to get Health check-up done for every individual and not limiting it to only Food Handlers. One can also expect influenza vaccinations to be mandated to protect the health of staff and prevent transmission to colleagues or guests.
Let's see an estimated jump:
Average Cost of Health Check-up @ 900 x No. Of Associates @ 100 = 90,000 | Now multiply this if you have to do it 4 times a year.
Linen Laundry
This will be a big-ticket item hitting the P&L. Linen laundry is one of most expensive cost that hits a Rooms Division P&L, averaging between INR 55 – INR 85 per occupied room, depending on star category of Hotel. Now with a frequency of duvet cleaning getting added, this cost will see a steep rise for the rest of the year, which will can easily push this by another 15 – 25 Indian rupees. Tough times are coming ahead for a Housekeeping Manager and has to relook at managing his P&L with a lazer eye approach.
Audit Expense
Audits are a way of life in a Hotel, be it Finance Audit or Quality Audit. Next addition in line would be now Health Audits. One can expect mandatory audits or surprise checks by Local Health Departments for coming months to ensure control methods are in place. And these audits come at a cost, sometimes direct and sometimes indirect.
In a new world after CoronaVirus where Hygiene and Safety will become a stringent norm, P&L stakeholders would have a tough task in hand to control other areas of expense to mitigate this increase. Sales & Revenue Managers while still be focusing on reviving the business and increasing Room Nights, the war is more internal on cutting down waste and save every penny possible.